THEIR SECRET DESIRE
(The Reclusive Multimillionaire Series Book Two)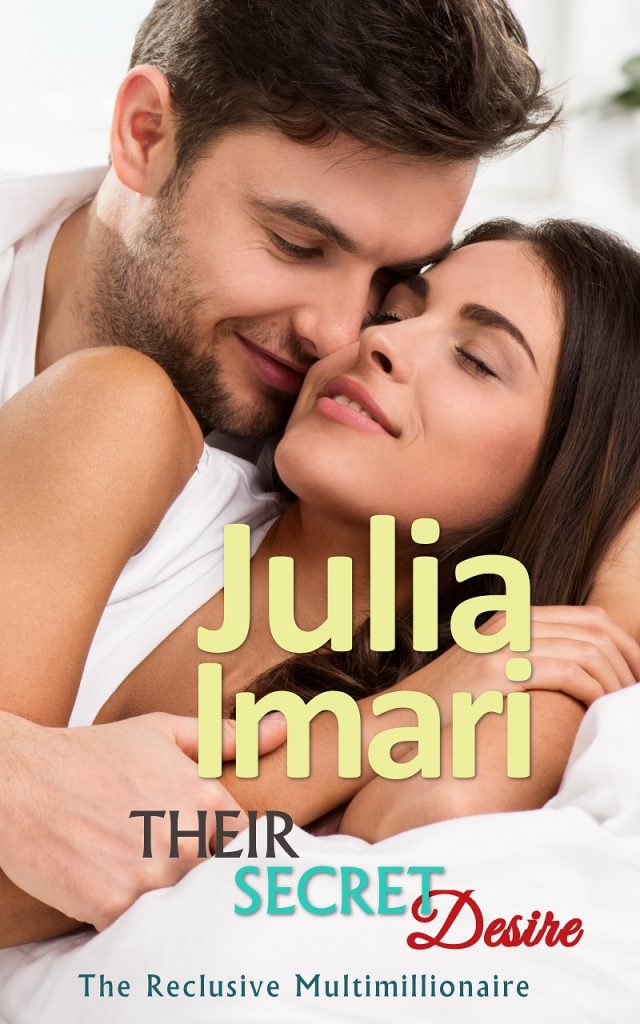 Customer Reviews on Their Secret Desire
CERTAIN CONTENT THAT APPEARS ON THIS SITE COMES FROM AMAZON SERVICES LLC. THIS CONTENT IS PROVIDED 'AS IS' AND IS SUBJECT TO CHANGE OR REMOVAL AT ANY TIME.
Their secrets could bring them together or tear them apart.
Jordan Eastbrook is busy making a name in the shark-infested waters of investment. But when an unassuming beauty from his past reappears, he can't ignore the burning questions he's been holding back.
Destiny Luna Scott's mission is to get her injured brother into a sophisticated physical rehab facility. While working two jobs, she dreams of having her invention sold in every store. So, when a contest offering a large financial prize catches her attention, she jumps at the opportunity. Little does she know one of the judges is the man she can't have, but the only one she'll ever need.
Their Secret Desire is the second book in The Reclusive Multimillionaire Series. If you like a hardworking heroine and an empathetic hero, you'll fall in love with Des and Jordan.
Their Secret Desire is a sweet and romantic romance standalone novel.
Click Preview to read:
OTHER PLACES TO BUY:
kOBO
NOOK
iBOOKs
Google Play
GLOBAL LINK
The Reclusive Multimillionaire Series
More about the Eastbrook boys: