THEIR SECRET DEAL
(The Reclusive Multimillionaire Series Book One)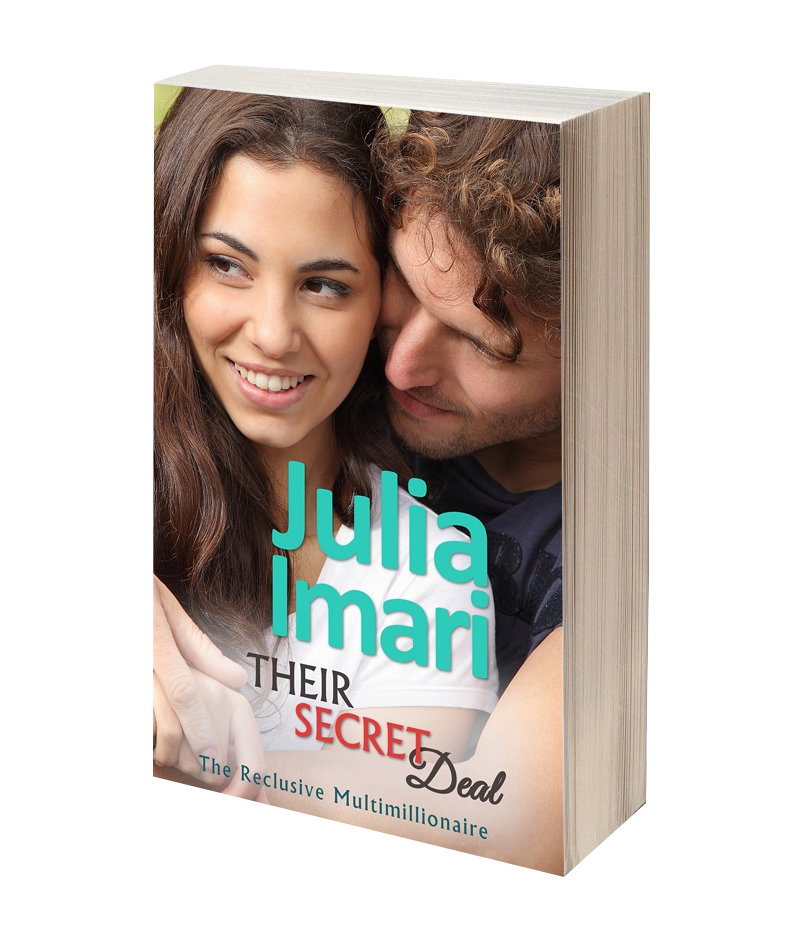 Customer Reviews on Their Secret Deal
CERTAIN CONTENT THAT APPEARS ON THIS SITE COMES FROM AMAZON SERVICES LLC. THIS CONTENT IS PROVIDED 'AS IS' AND IS SUBJECT TO CHANGE OR REMOVAL AT ANY TIME.
Sexy and romantic encounters. Nights of unforgettable memories.
Mark Eastbrook is a savvy investor who makes killer moves to multiply his investments—big time. After a demanding negotiation all he wants is to unwind. But what does he get? A sexy troublemaker who offers exactly what he needs. The catch? He must be her fake business mentor.
The Norfolk Inn is the last memento of her parents, and Erin Kelly will do anything to prevent its sale. Mark makes a perfect pretend mentor. He's prestigious, always plays to win…and precisely not her type. However, in the process of winning, there is one risk she doesn't account for: losing her heart.
Their Secret Deal is the first book in The Reclusive Multimillionaire Series. If you like a strong heroine and a lovable hero, you'll love Erin and Mark.
Their Secret Deal is a sweet and romantic standalone novel.
Click Preview to read:
OTHER PLACES TO BUY:
Kobo
iBooks
Barnes & Noble
Google Play
Global Link
The Reclusive Multimillionaire Series
More about the Eastbrook boys: